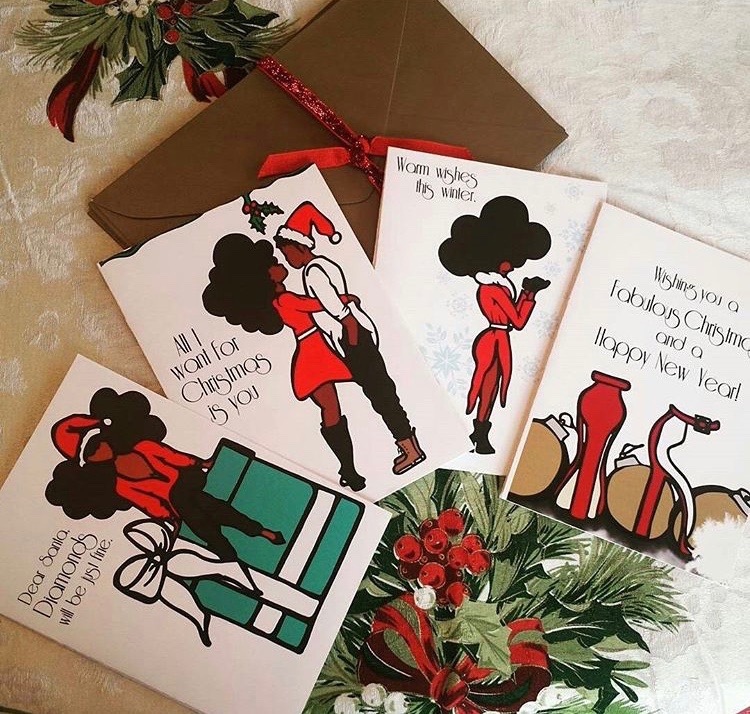 2015 Christmas Cards
My 2015 Christmas Doll collection are back!! Cards are 5x7 full gloss with blank inside. Each pack comes with a set of red, gold or pearl white envelopes.
Original paintings are not for sale.
Processing time is 2-3 weeks. Please keep in mind around the holiday that shipping can be delayed.
Love - "All I want Christmas is you ..."
Joy - "Dear Santa, Diamonds will be just fine"
Winter - Warm wishes this winter"
Wishes - "Wishing you a Fabulous Christmas and a Happy New Years"
Variety back comes with 2 of each style. (12k comes with 3 of each)
sale